More info
Jim Buddy's Chocolate-Orange High Protein Donut 60 g
The Jim Buddy's Protein Donuts are delicious donuts made mainly of egg protein and high quality whey, without adding nitrogen compounds to ensure the purity of the protein. It is a baked product made by hand, without artificial preservatives and without sugar.
To eliminate sugar, have used erythritol, a natural sweetener from the fermentation of fruit with zero calories and does not affect the glycemia so it is ideal for diabetics and low-carbohydrate diets. In addition, to enhance sweetness, include nuts and seeds that also provide protein and natural fatty acids.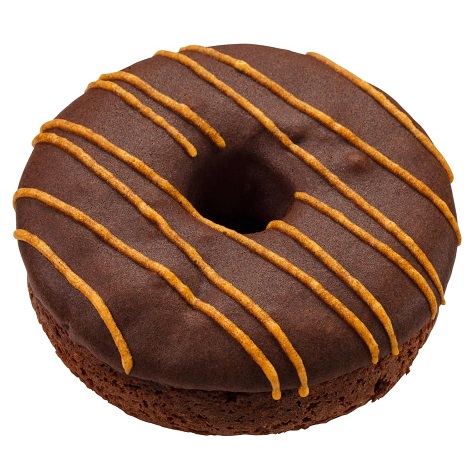 The Jim Buddy's Protein Donuts are designed so you can take a sweet snack between meals in a healthy way and without feeling remorse. Thanks to its baking process and natural ingredients, each Donut provides only 99 kcal, 10 g of protein, 2.1 g of fat and only 4 g of net carbohydrates.
You can find the Donuts in 4 different flavors and glazes:
Chocolate-Orange
Banana-Cinnamon
Peanut butter
Vanilla
Features:
Low in carbohydrates
Low in sugar
Rich in proteins
High in fiber
Only 99 Kcal
Presentation: Box of 6 donuts
Content: 6 donuts of 60 g
Taste: Chocolate-Orange