More info
Sukrin Chia & Hemp Bread Mix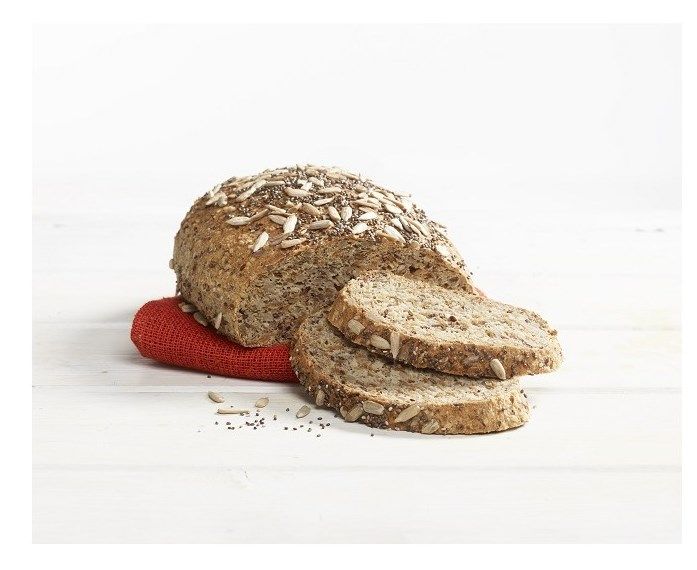 With the Chia & Hemp Sukrin Bread Mix you can prepare delicious low carb breads that are rich in protein, vitamins and minerals. A quick and easy way for you to prepare homemade, healthy bread without sugar or gluten!
The Chia & Hemp Sukrin Bread Mix is full of natural ingredients, rich in fiber and protein. There is also a source of Omega-3 and calcium from the chia. Being a bread without eggs, milk, gluten, yeast, sugar and soybeans is perfect for anyone intolerant to these foods. A slice of this bread has only 1.5 g of net carbohydrates.
Easy to prepare, forget rising wait: just mix with water and bake. After baked, it will remain soft and fresh for several days.
It is made with chia flour, sunflower seeds, hemp, sesame and flax and vegetable proteins. Does not contain wheat or yeast and is suitable for celiacs.
Instructions:
Preheat oven to 200 ° C.
Mix the contents of the container with 300 ml. Of water and let stand 5 min.
Knead with bread and bake 60 min.
Net weight: 250 g