More info
Contains rose oil, natural decongestant agents that facilitate the completion of the cleaning transmitting to a healthy and beautiful skin tone. As a moisturizer contains the so-called Natural Moisturizing Factor (NMF), similar in composition to the natural substances under hydro-lipid mantle of the skin.

Facial cleansing should end with the removal of all the debris that has washed the cleanser and adding elements that help to relax the skin and provide a smooth moisturizing. The Hydrating Facial Toner Gayga promotes these objectives by providing a convenient non-greasy moisturizing after cleansing of the facial surface. Suitable for all skin types.

NATURAL MOISTURIZING FACTOR
The natural moisturizing factor of the skin, is a complex mixture reproducing secretion moisturizing of the skin naturally produces. Contains amino acids, pyrrolidine carboxylic acid, lactate, urea, citrate ions, sugars, organic acids, pétidos, etc. It is frequent loss of balance of the natural moisturizing factor with consequent dehydration. Tonic Facial Moisturizer replenishes Gayga FHN so the skin regains its functionality.

How to use: After cleansing, soak a cotton ball and apply to face and neck giving a light touch to the total removal of the remains of the cleaning. We recommend using the Cleansing Milk with Gayga.

Dosage: Moisturizing Facial Tonic Gayga should be used as often as necessary to maintain proper dermatological cleansing.
This product is perfect to use together with this other: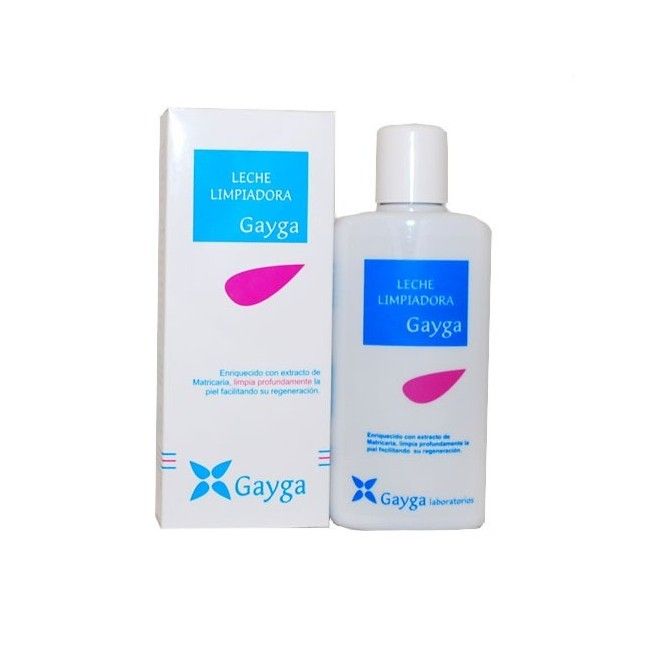 Gayga Cleanising Milk